"Seeking redemption and a journey in consciousness with the Peace Corps"
Thursday, February 21, 2013
STAFF WRITER
The South Bergenite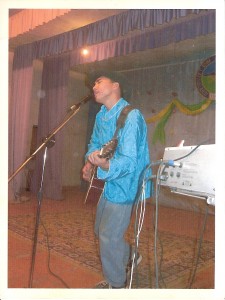 A few years out of college and "on the losing end of the American Dream," Eric Kiefer joined the Peace Corps in 2006. His journey was one of redemption and consciousness.
Kiefer relocated to the West Coast and recently published a fictional memoir, "The Soft Exile," based on his two years of Peace Corps experience in Mongolia.
Part of the allure was travel, simply seeing life differently than in America. The other part is much deeper.
"A lot of people join the Peace Corps because they are trying to erase some great cosmic debt. People have unspoken sins against themselves that they're trying to outrun. It's kind of like joining a nunnery, only more badass," Kiefer said. "But a large draw for the Peace Corps – at least for me – was hope that I could change the world, and hope that I could change myself."
Read the rest of the interview/article HERE