"Your Seed For The Moon" is an R-rated retelling of the classic fable of the Man In The Moon. An unabashed love story (albeit a creepy one), the graphic novella follows the crew of a mighty spaceship on their desperate quest to save their oil-fueled world from extinction by stealing a secret power… the heart of the moon.

With art by Carlo Boirard (pencils, inks) and story by Eric Kiefer (writing, letters).
Buy the graphic novella at Amazon/Kindle (CLICK HERE)
Buy the graphic novella at Smashwords in epub, pdf and other formats (CLICK HERE)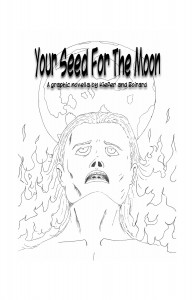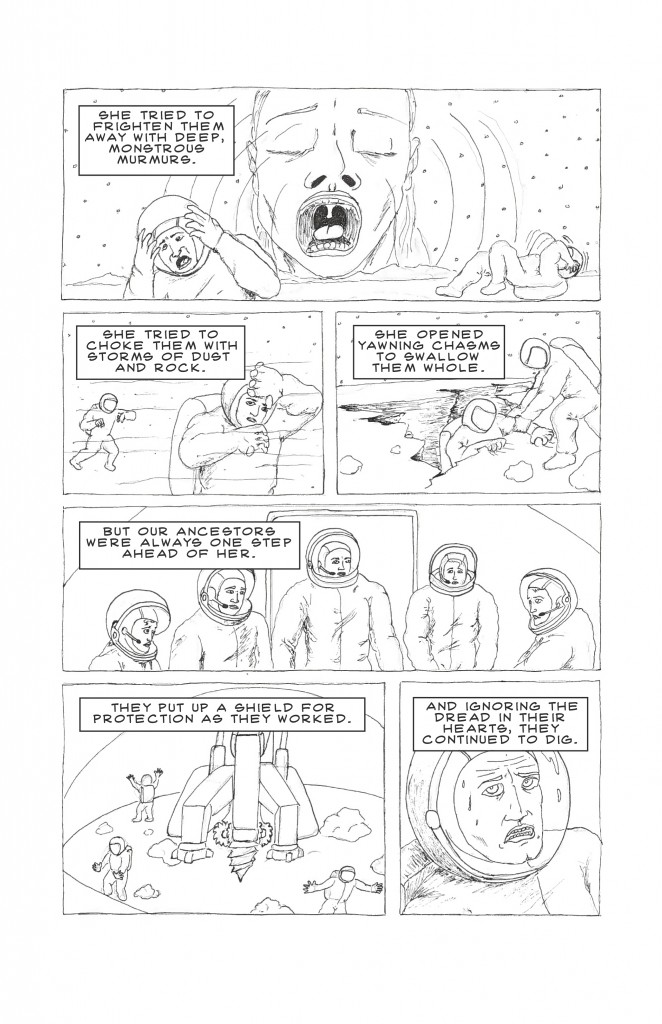 HOW IT WAS MADE
Want a behind-the-scenes look at how the graphic novella was made? Check out the below script excerpt and art!
PAGE 22, PANEL 1
We see Goel – back in "real life" on the spaceship – spread out and dying on the floor on his back. He has pierced his helmet and neck with a sharp screwdriver or an awl. The sharp object is still in his hand. He's in a pool of his own blood, eyes half closed and rolled back in his head as he slowly dies.
CAPTION: But it was too late, because in the real world, Goel had pierced his throat and was dying on the ship's deck.
PAGE 22, PANEL 2
The Moon is appearing in her physical form to Goel. She is looking down at him, almost three heads taller than him and much more majestic/regal in posture, but with a kind and sorrowful look on her face.
Goel is at panel right, looking up at the Moon with awe. He's realizing that something is up, and he's in the presence of some omnipotent being. This is the first time the Moon has ever appeared in this form in front of a human before, so an appropriate aura of awe to the characters is needed.
CAPTION: As Goel's heart fluttered for the final time, the Moon appeared in his dream.
CAPTION 2: He had but one question.
GOEL: Am I dead?
PAGE 22, PANEL 3
Side profile of the Moon, eyes cast downward in shame and sorrow. A single tear can be coming out of her eye, if you don't think it's too hokey.
MOON (dialogue balloon and lettering should be in some arcane and mystic looking font/style, all capital letters, the voice of a god):  YES.
ERIC'S PANEL SKETCH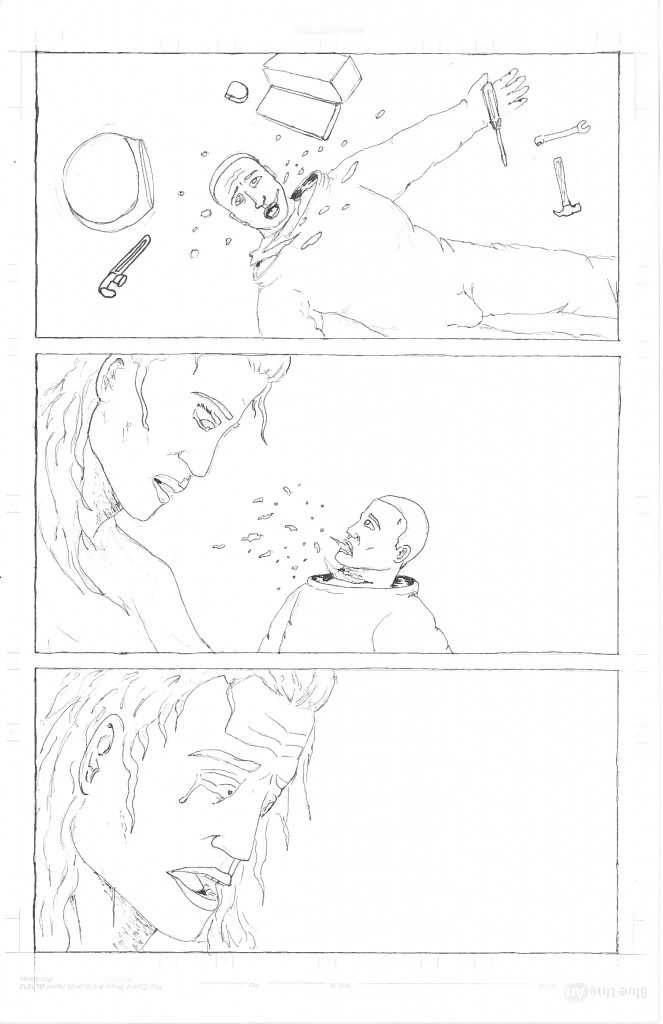 CARLO'S BADASS FINAL PAGE ART (without lettering)
LIKE WHAT YOU SEE? WANT MORE? BUY/PREVIEW THE REST OF THE GRAPHIC NOVELLA HERE!