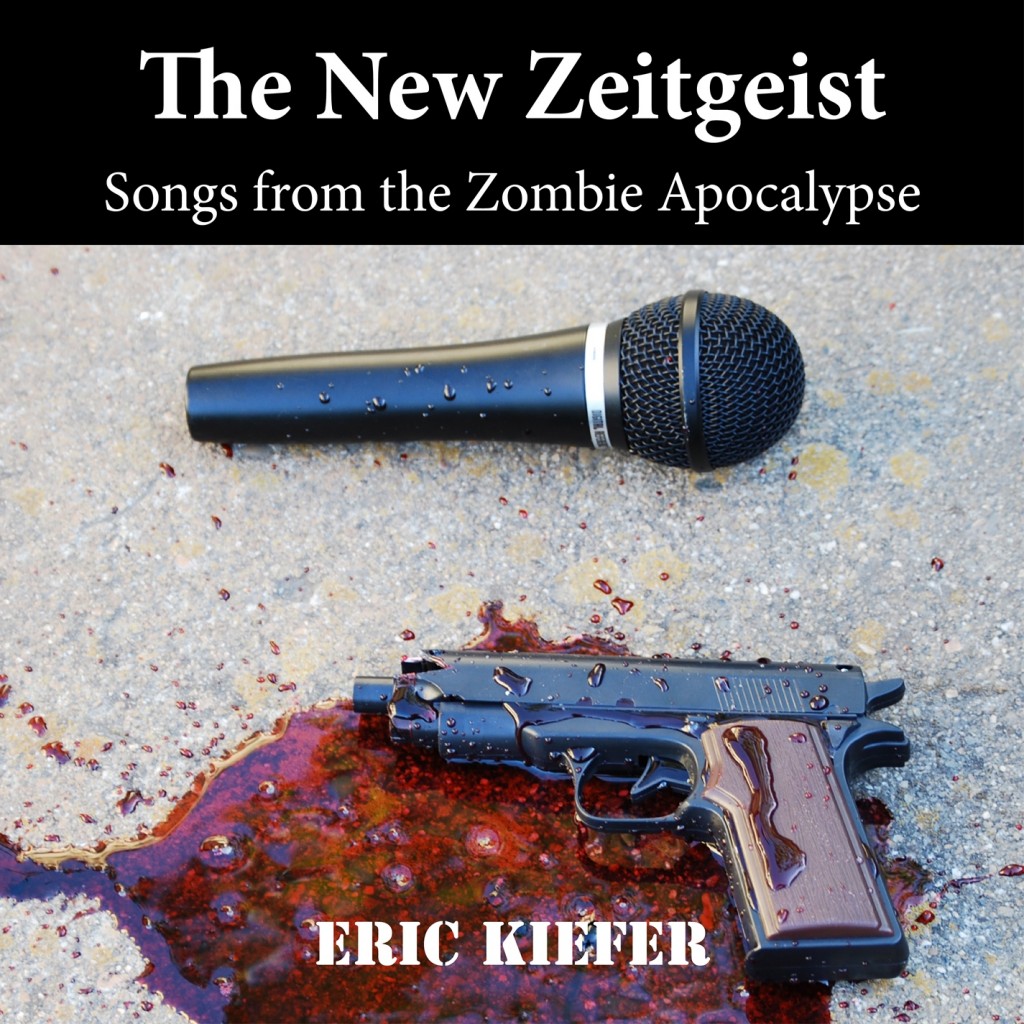 THE NEW ZEITGEIST: SONGS FROM THE ZOMBIE APOCALYPSE
Zombies. Survival. Music. Revolution.
This is The New Zeitgeist.
Tune in to a post-apocalypse radio broadcast with this unique concept album that features eight original songs, including the epic-sounding finale, "Evolution" and the rock anthem "Destroy the Brain". The music is interwoven with DJ commentary and on-air news flashes that lend a creepy realism to the effort, providing plenty of replay value for hardcore zombie fans.
Paired with the free companion e-book, The New Zeitgeist: A Tale from the Zombie Apocalypse, the album paints a terrifyingly three-dimensional picture of the end of the world and the life that comes afterwards.
.
NOW ON SALE AT ALL MAJOR DIGITAL MUSIC STORES!!!
CLICK HERE TO ORDER THE ALBUM AT BANDCAMP.COM

ENTER DISCOUNT CODE "ZOMBIE" FOR 15% OFF!